Sportsfields
SPORTS FIELDS - an award winner
For a new grass AgriDark has already done remarkably well having won two sports fields of the year awards in the Auckland region.  Six Auckland Councils - Franklin District, Manakau City, Auckland City, Waitakere City, North Shore City and Rodney District - participate in a competition to find the regions best sports fields. This is a highly sought after prize and hotly competed for by the grounds people from each city.
Warren Freer Park is an established AgriDark field, winning the best rugby sand field winter sports competition in 2001.
Seddon Fields No 1 was established in January 2004 in AgriDark couch winning the best soccer - sand field competition in 2005. 
Factors taken into account are:
We at Cervadon know that AgriDark establishes faster, grows longer into the winter and emerges earlier in the spring than any other couch in New Zealand so we were not surprised at these results.  The growth rate (seen to be about twice as fast as other couches in all trials to date) means that it can withstand wear and repairs quickly if it is damaged.
Whangerei Cricket Oval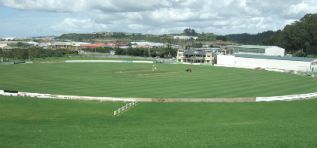 This is a magnificent ground with all the out-field in AgriDark.  The feel underfoot, the roll of the ball, the ability to stand wear in the bowler's run-up area and the cushioning effect when players dive for a low catch all go towards making this one of the top cricketing venues.  Just ask those who have played on it.

AgriDark makes an ideal cricket wicket because of its ability to hold the surface together and withstand wear.  As this fact becomes more widely known, more wickets will be sown in AgriDark and AgriLight which is even finer.