Australia
Australia
Licensing growers

With the PBR now having been issued we are in the process of expanding our production base at Redlands Research Centre in Brisbane.   Turf farmers who may be interested in doing business with us should make contact as the production area will be expanded significantly in the next few years and we are already issuing licences.

Some trials are already underway in other areas.   For example:
Parliament Grounds, Canberra,
Several different couches, including AgriDark, were sent to Canberra where they have them in a small trial plot.  These are the comments recently received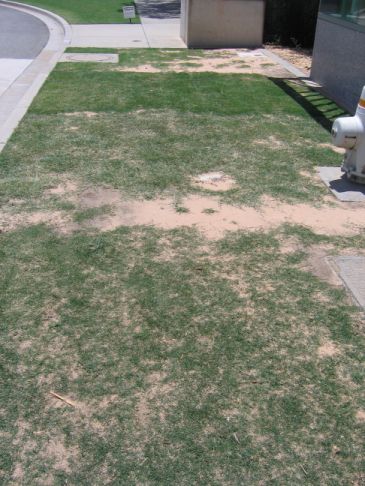 "Here are some photos of the Agri-dark in its trial plot. Its pretty easy to tell which one it is cause it's the greenest one!
Observations so far......very aggressive growth in the establishment phase. It has come out of dormancy quicker than the other 3 varieties in that plot. It also has a darker green colour than the other varieties
Cheers
Trent"